Séraphine Pick Sum of sound waves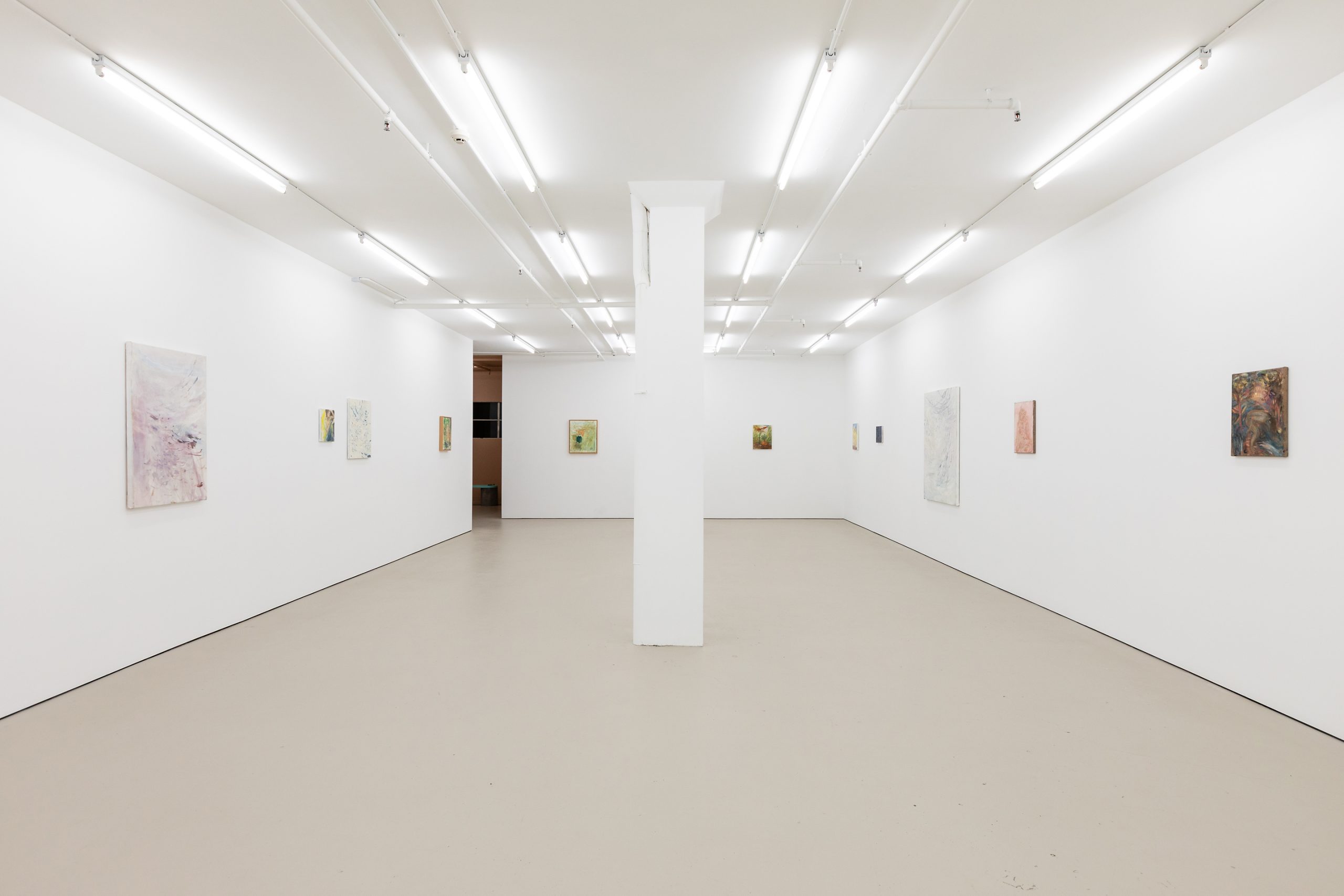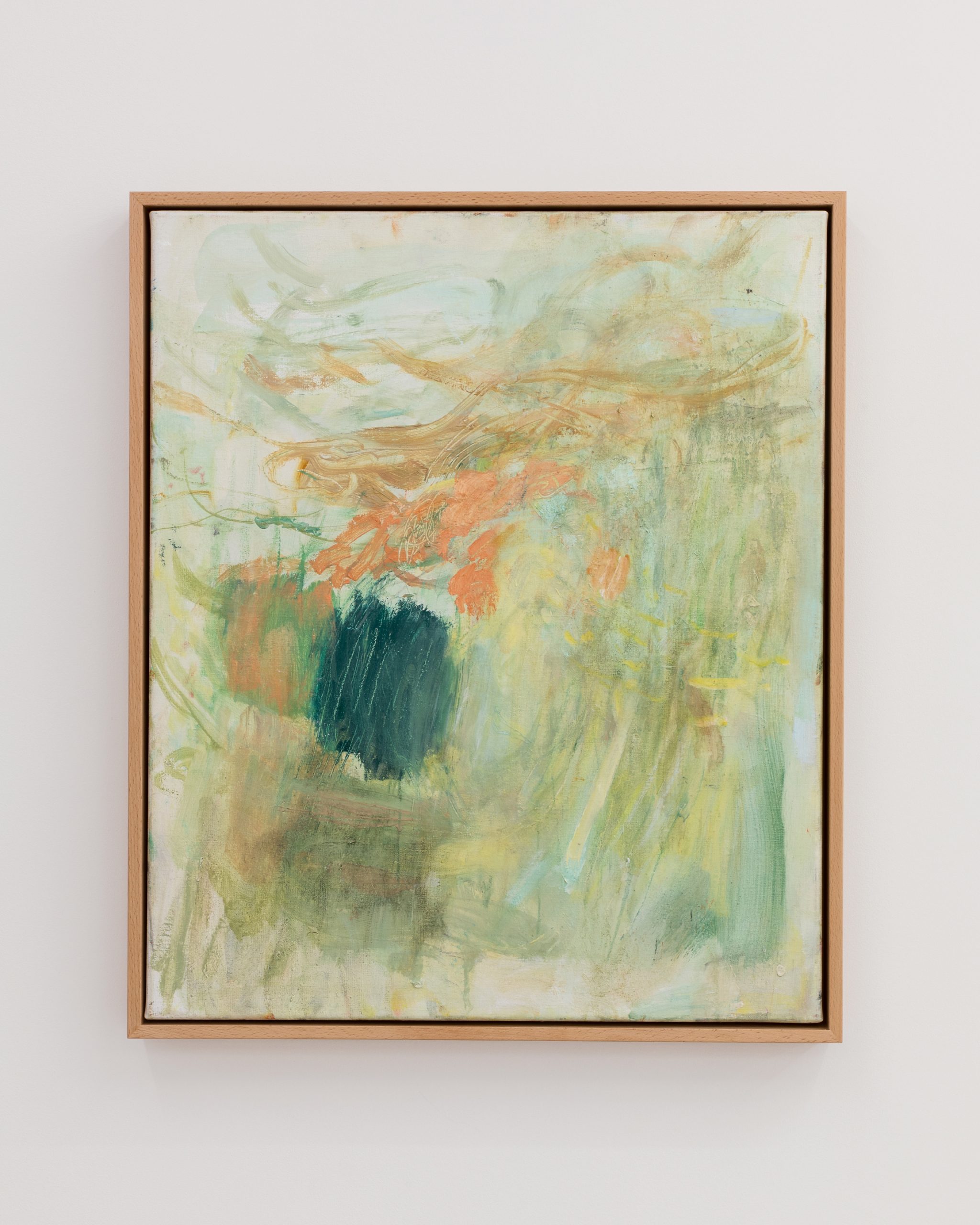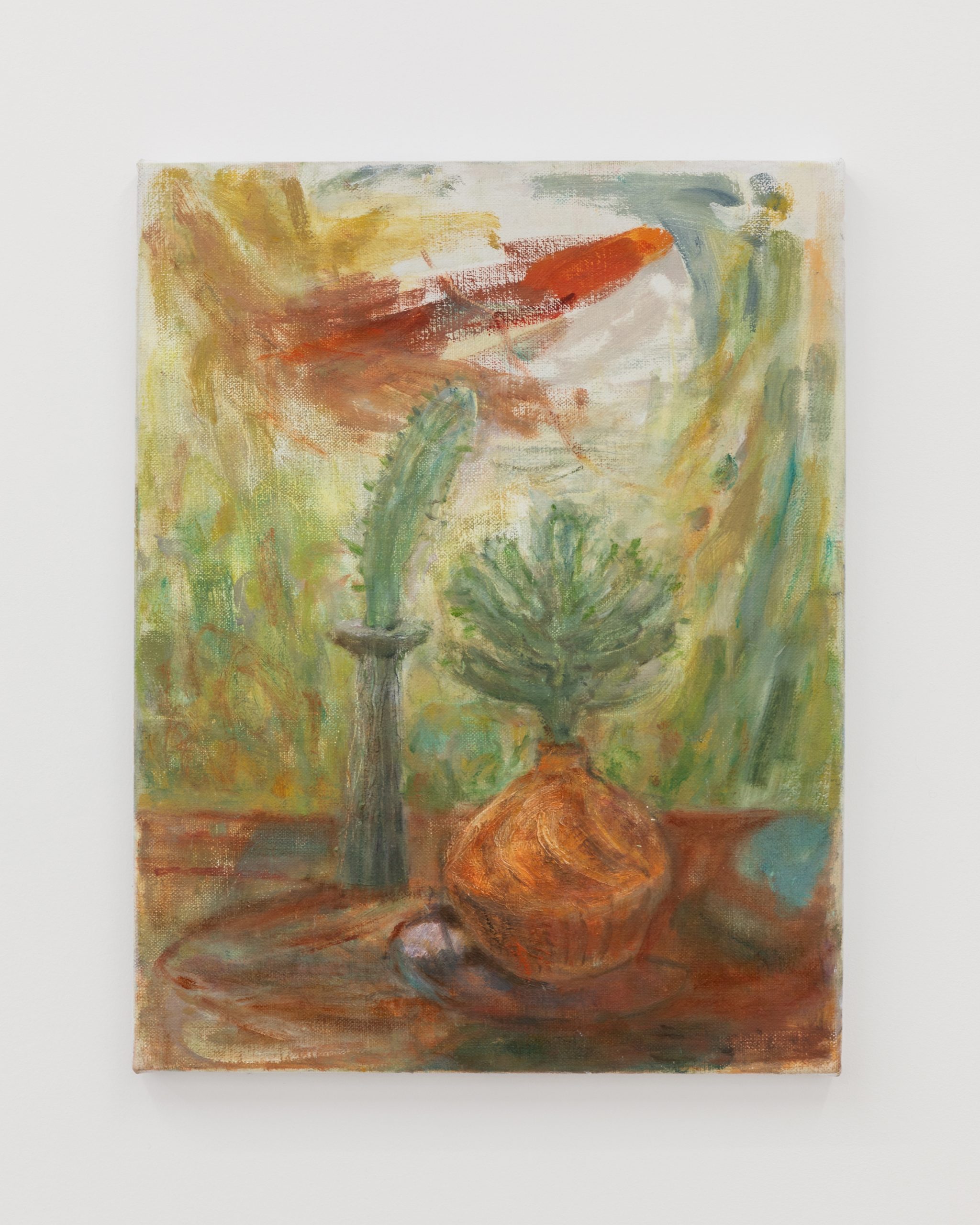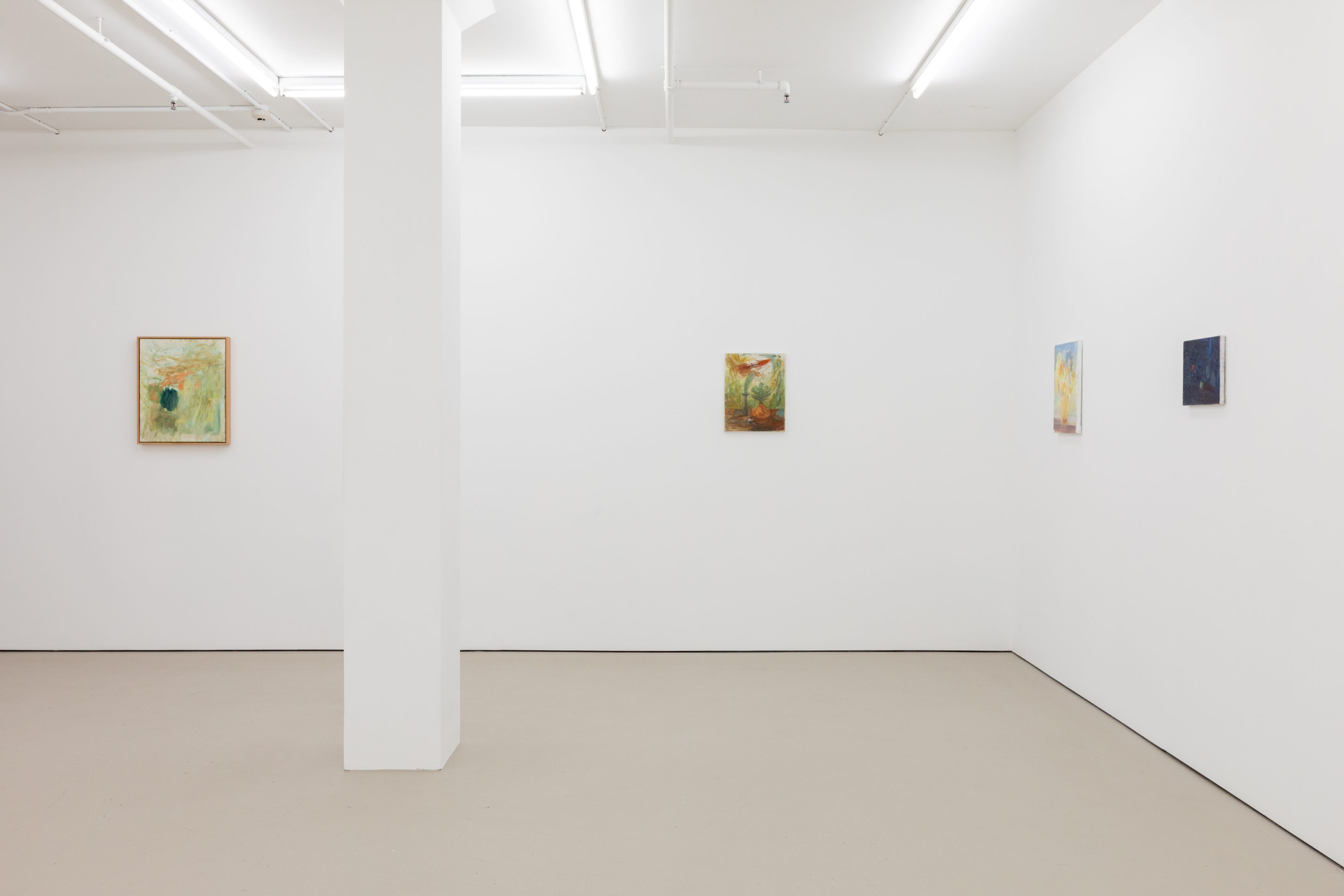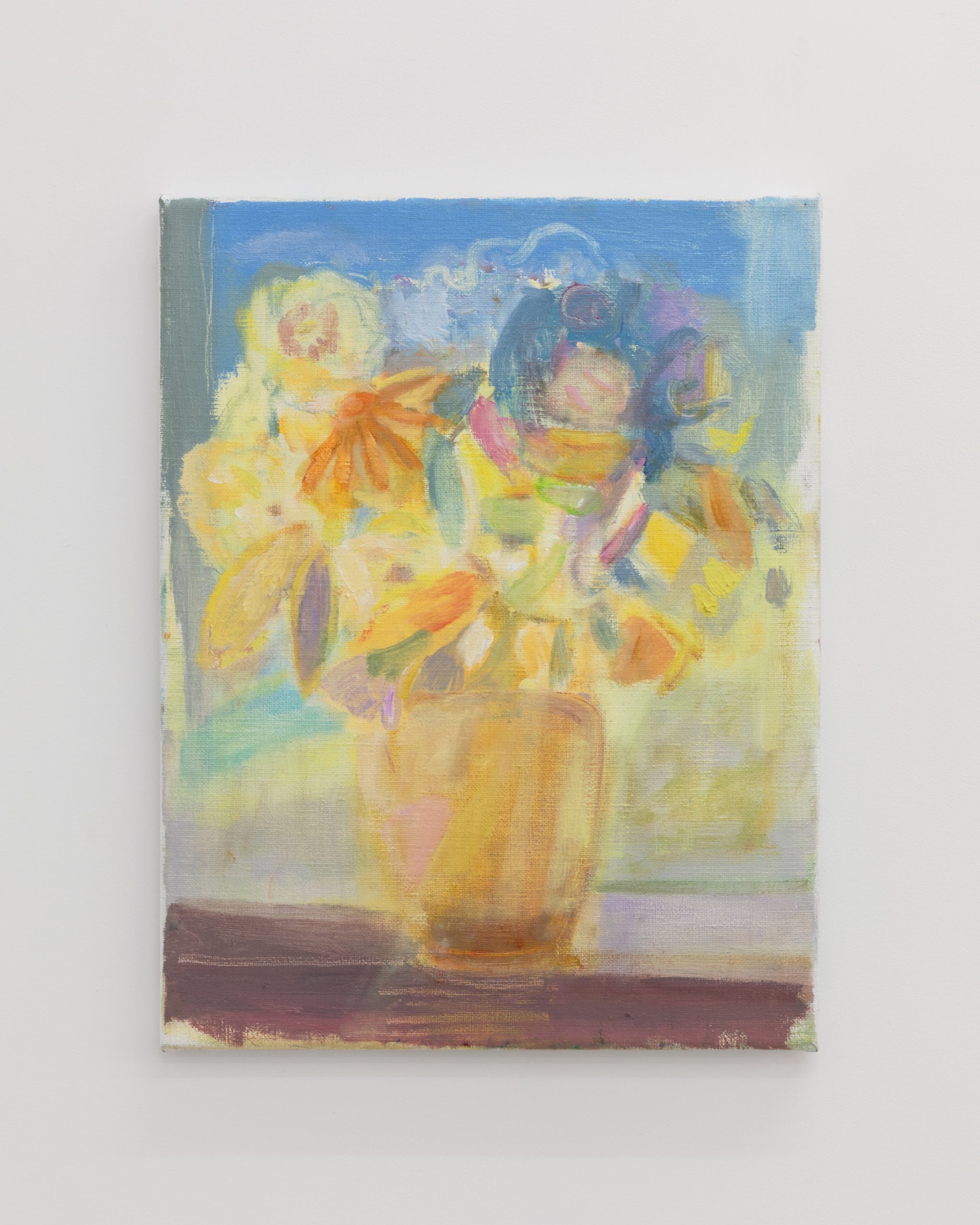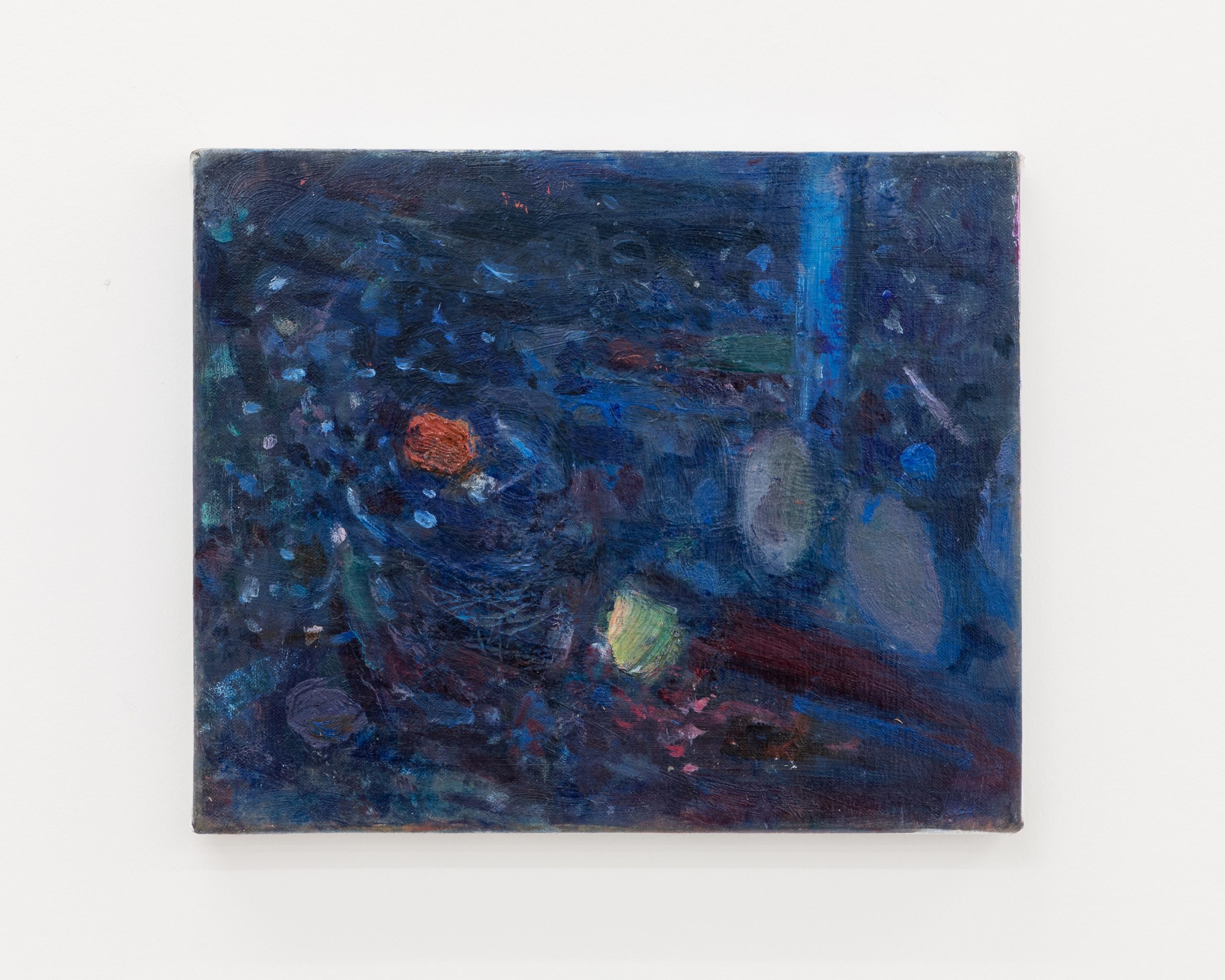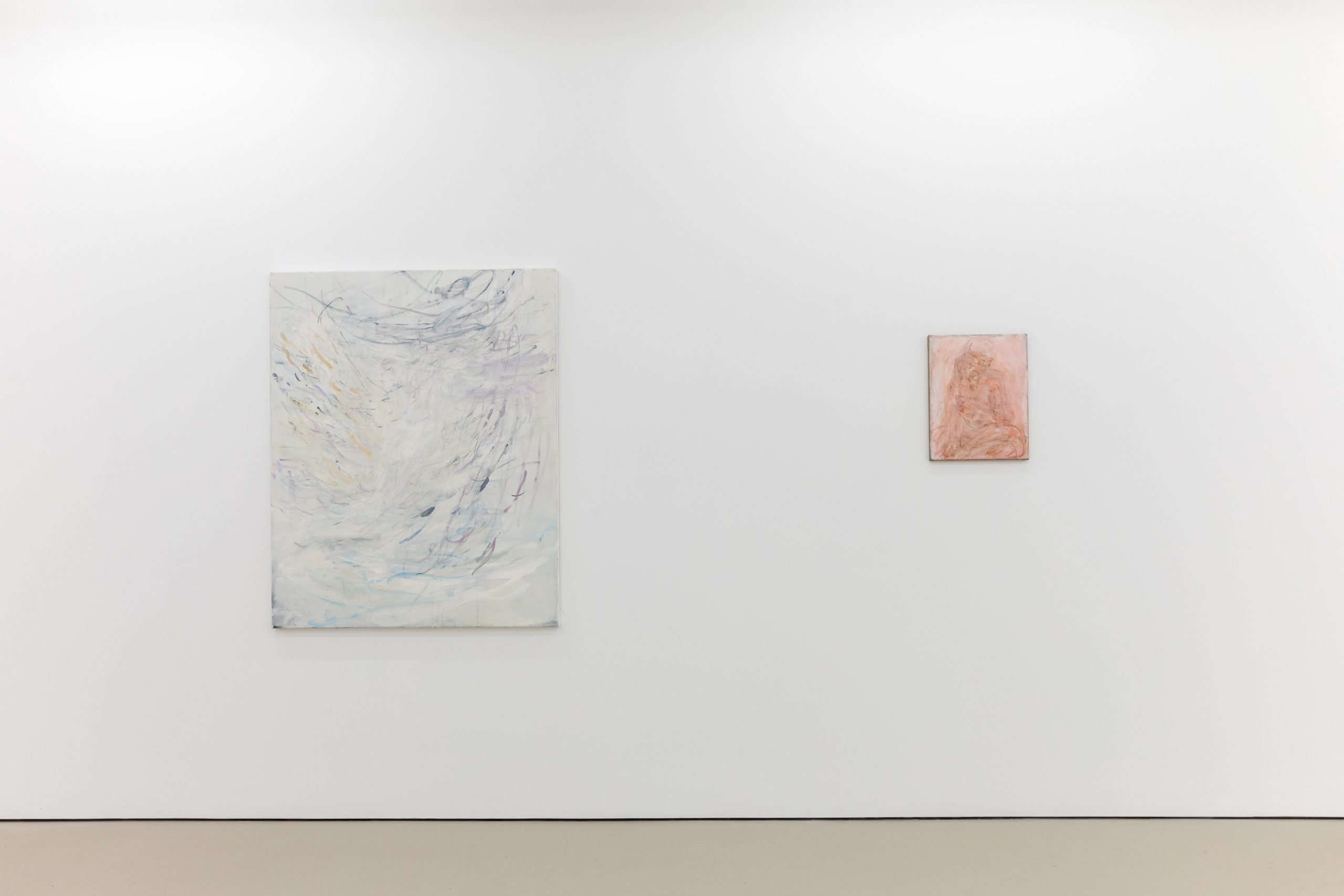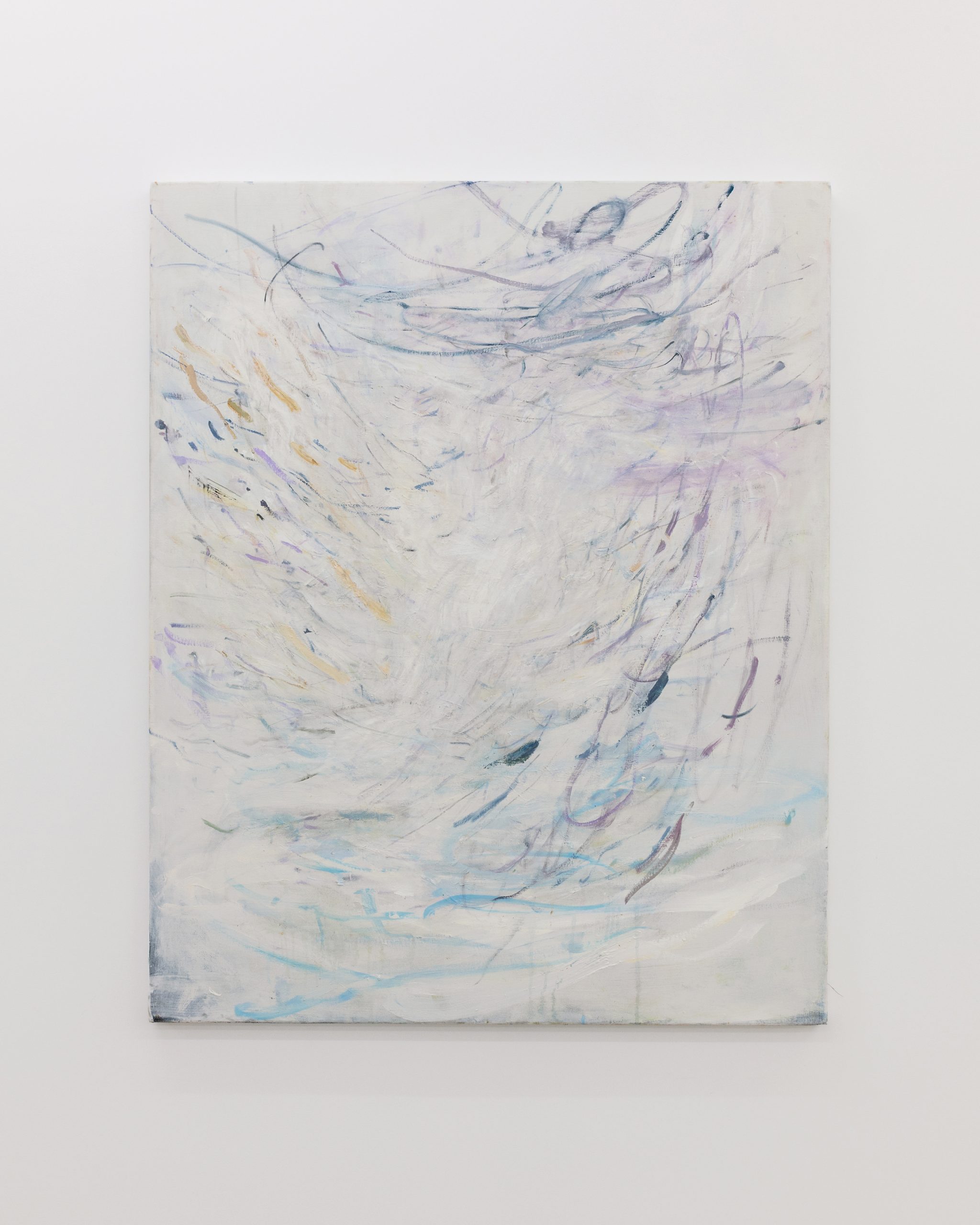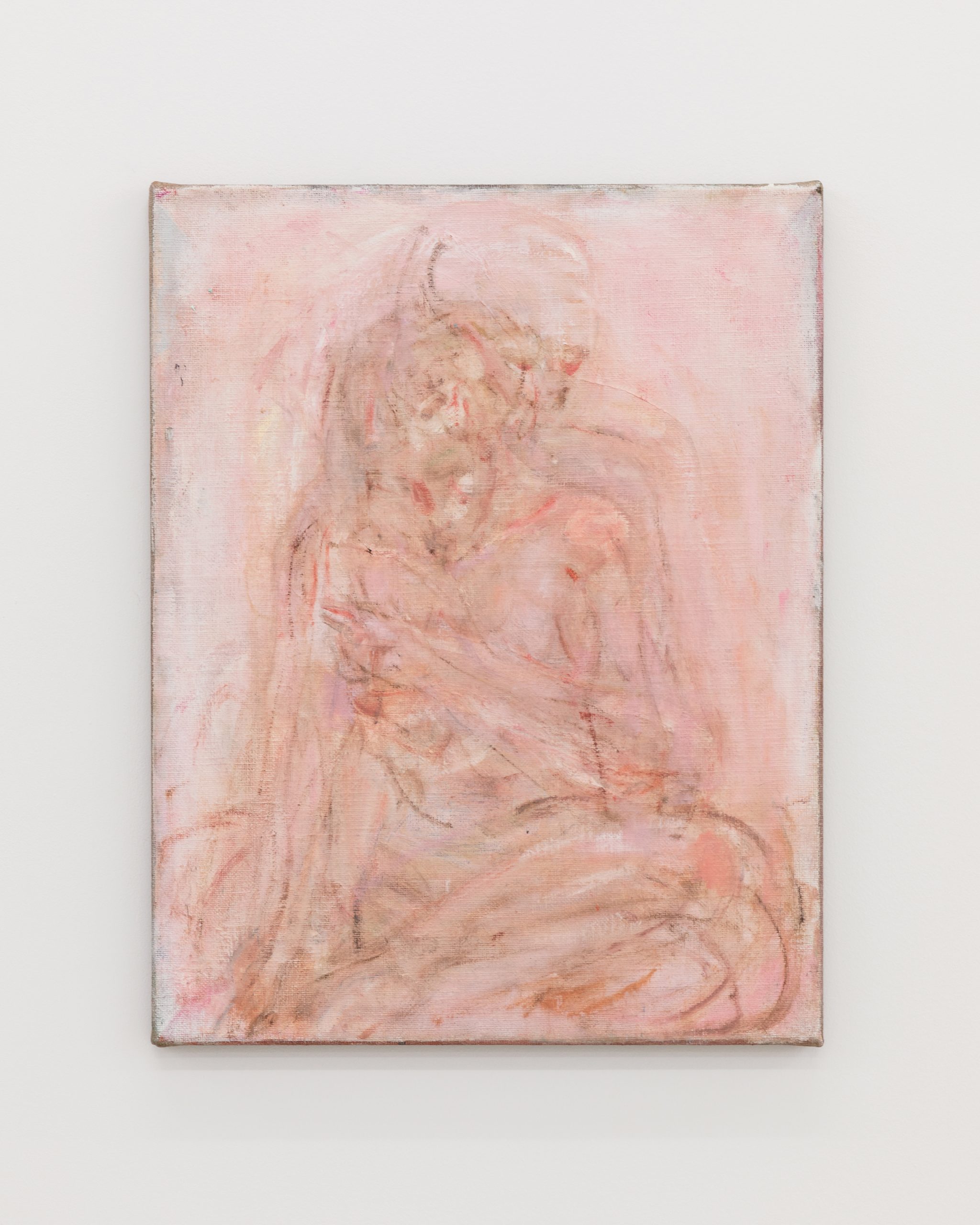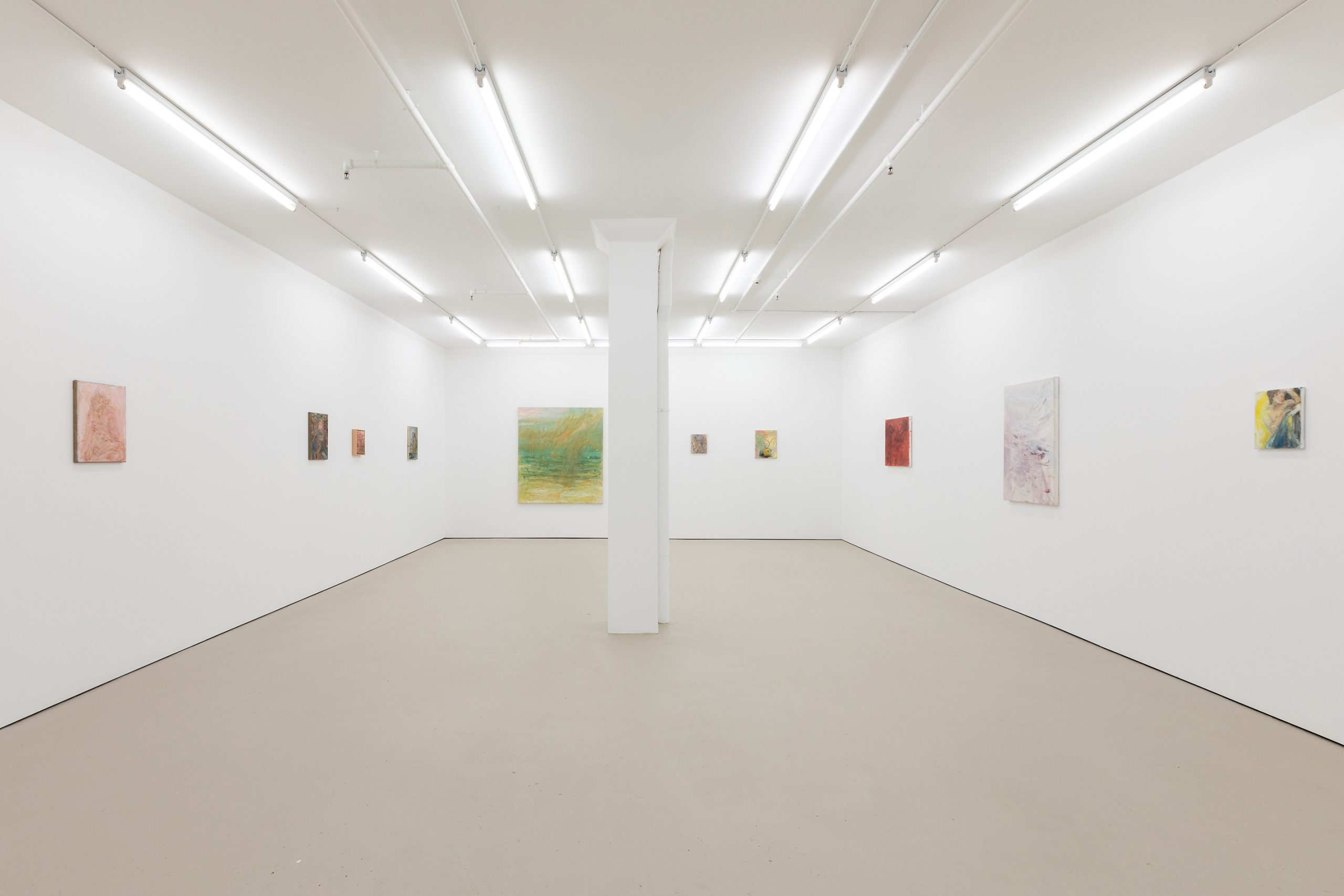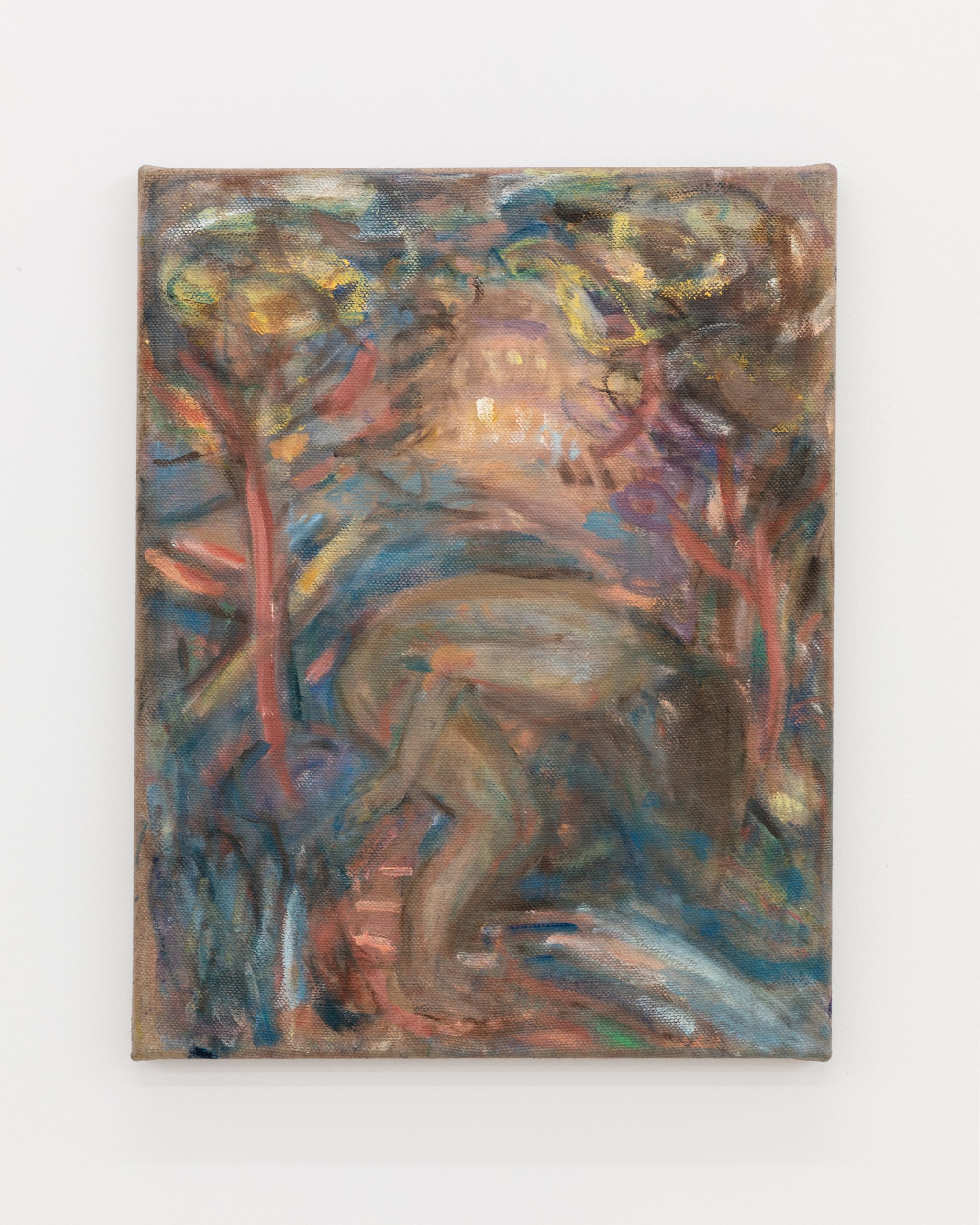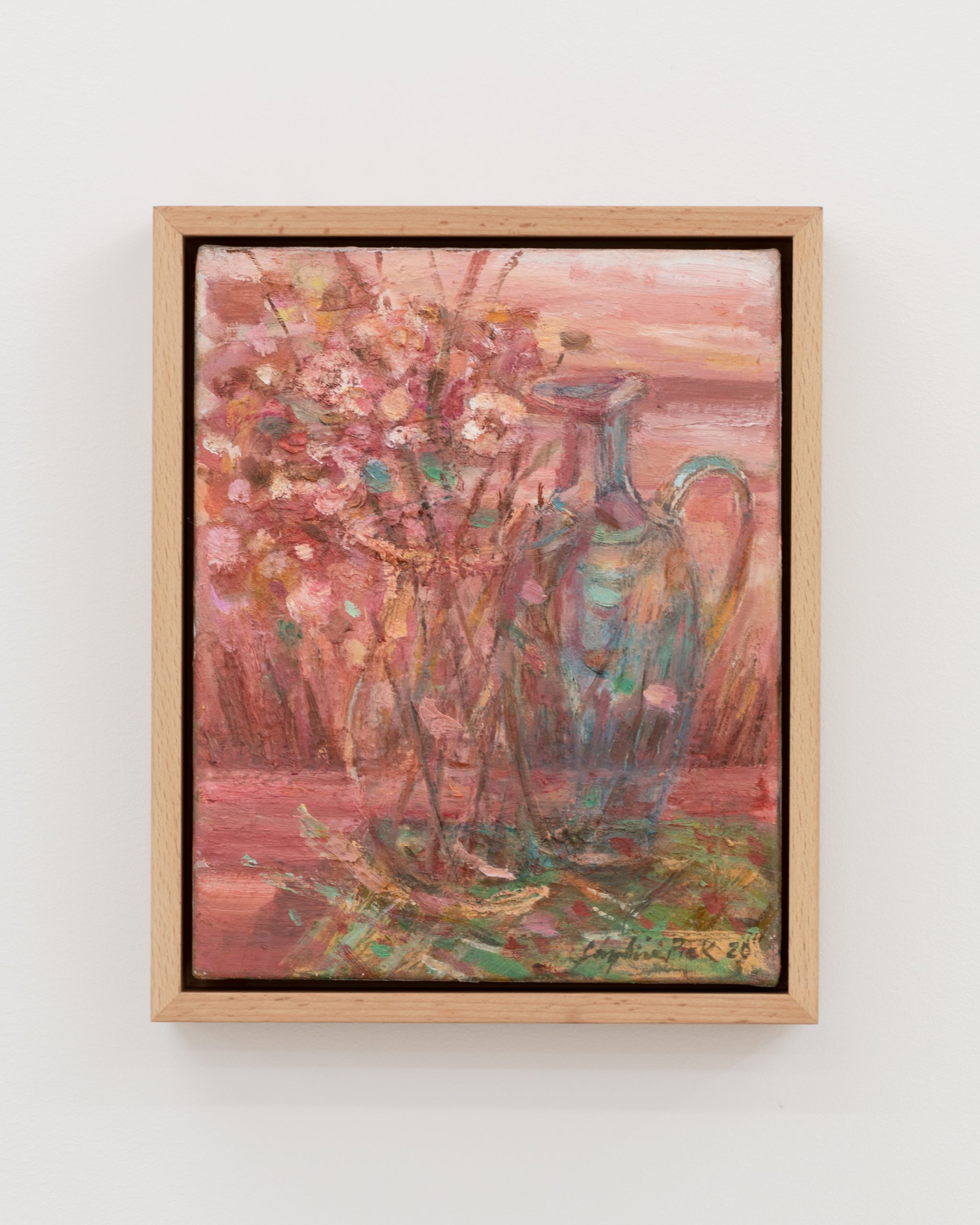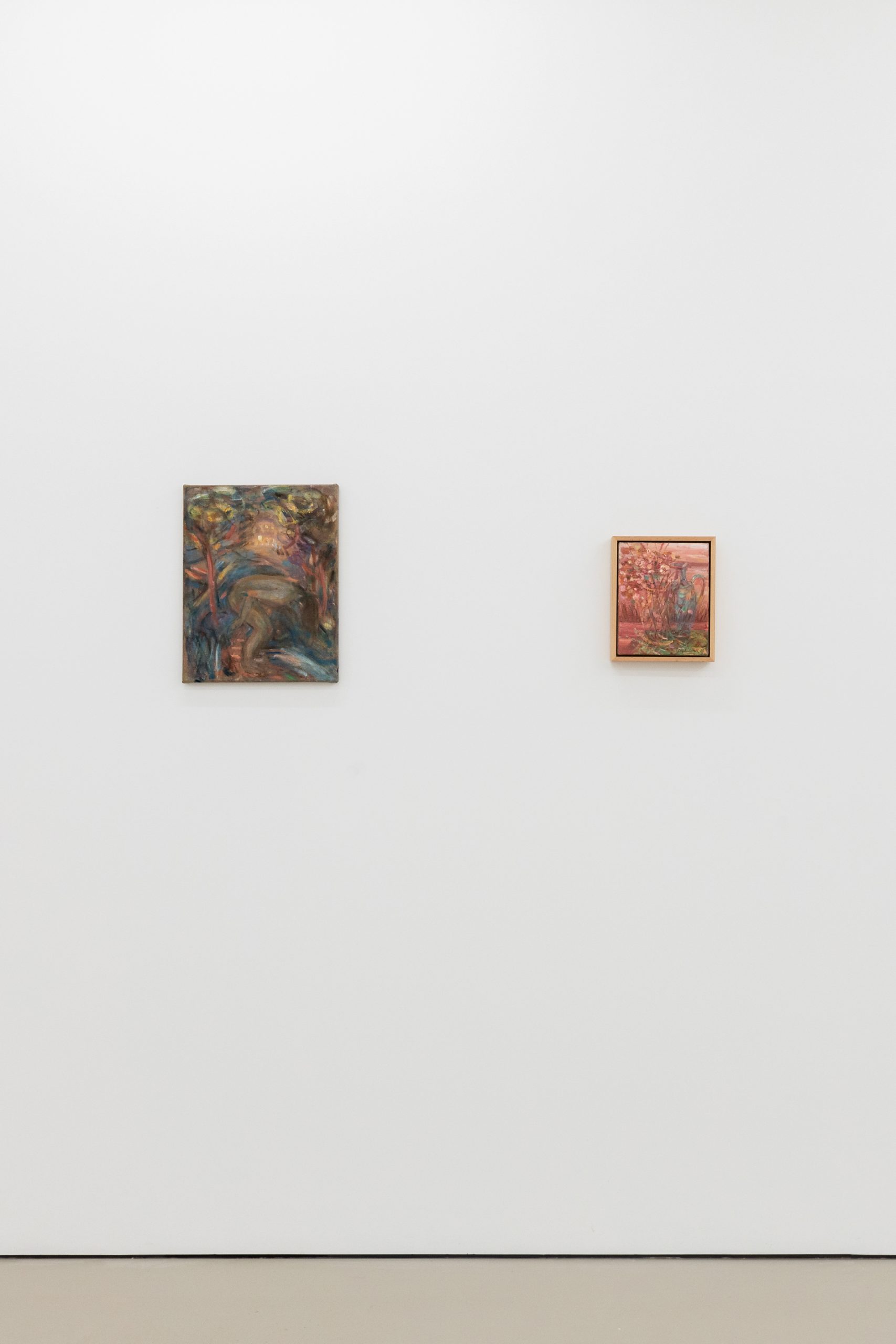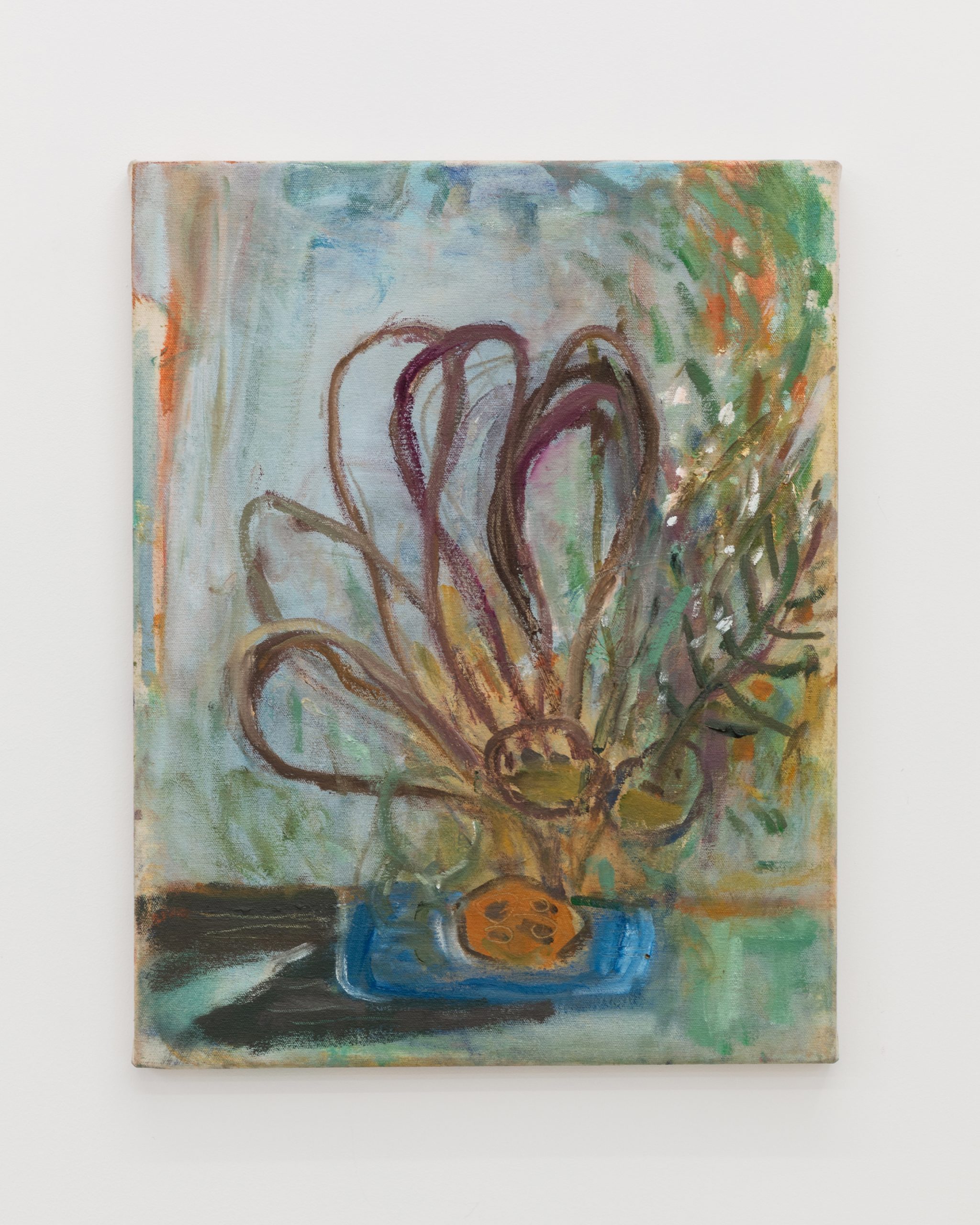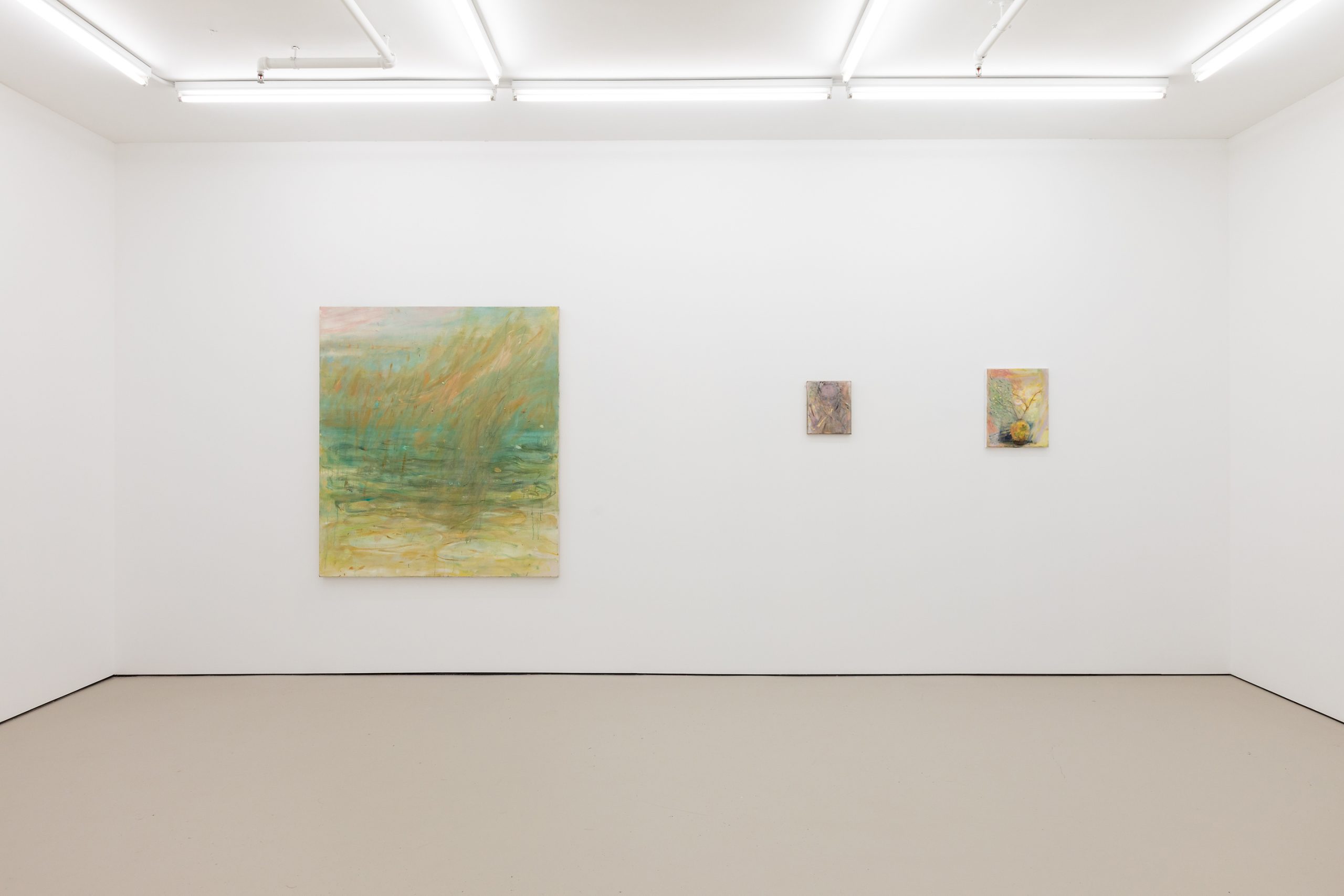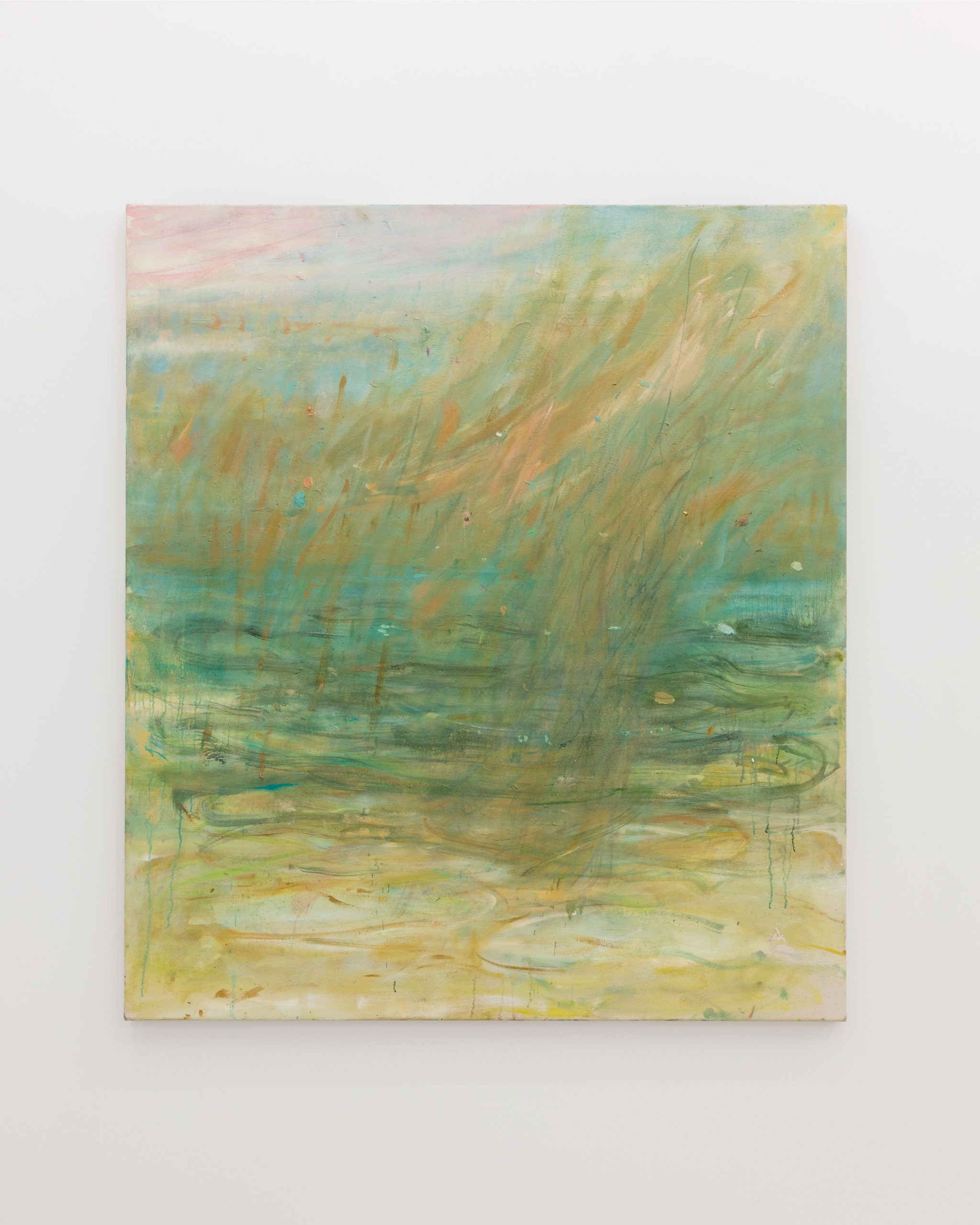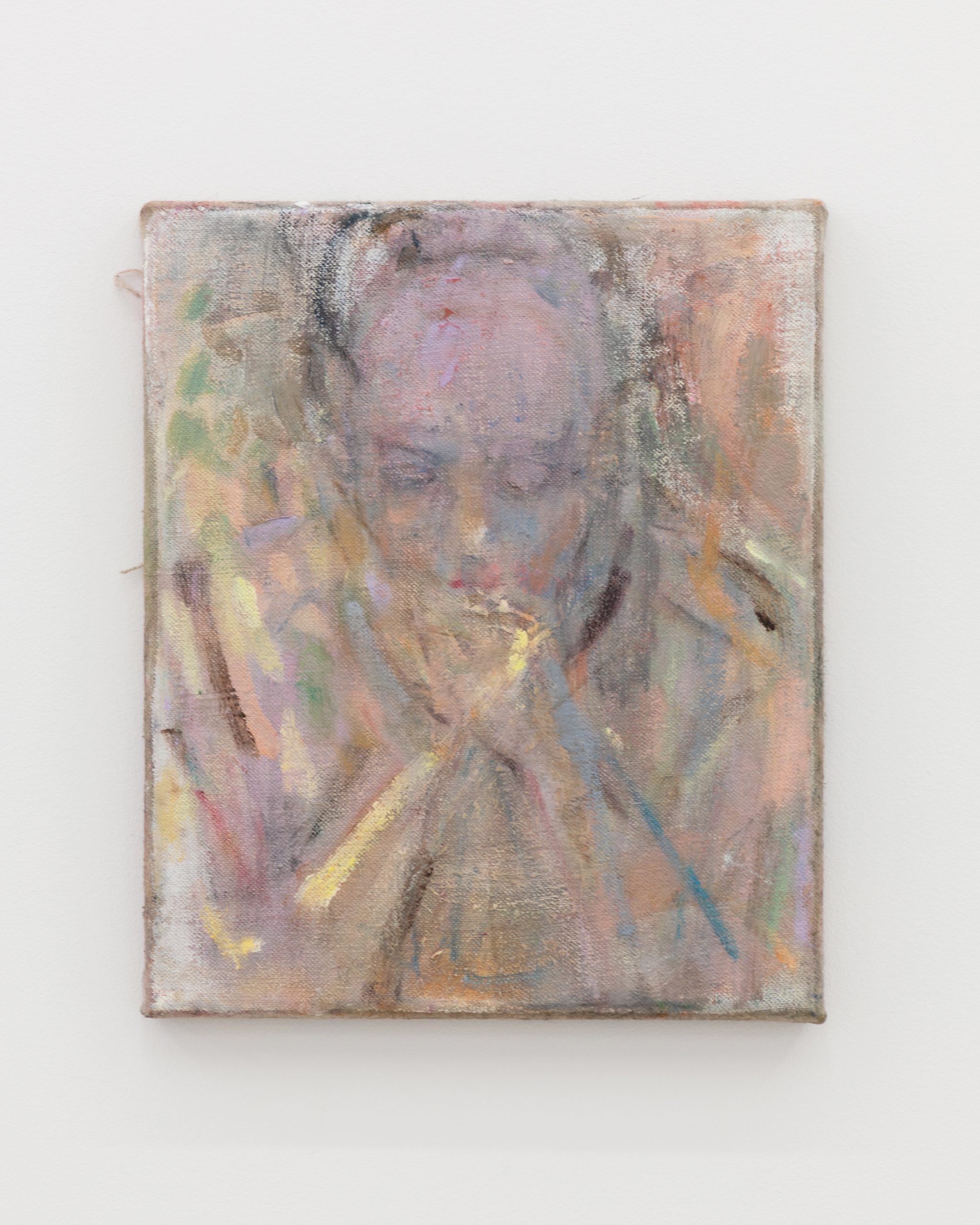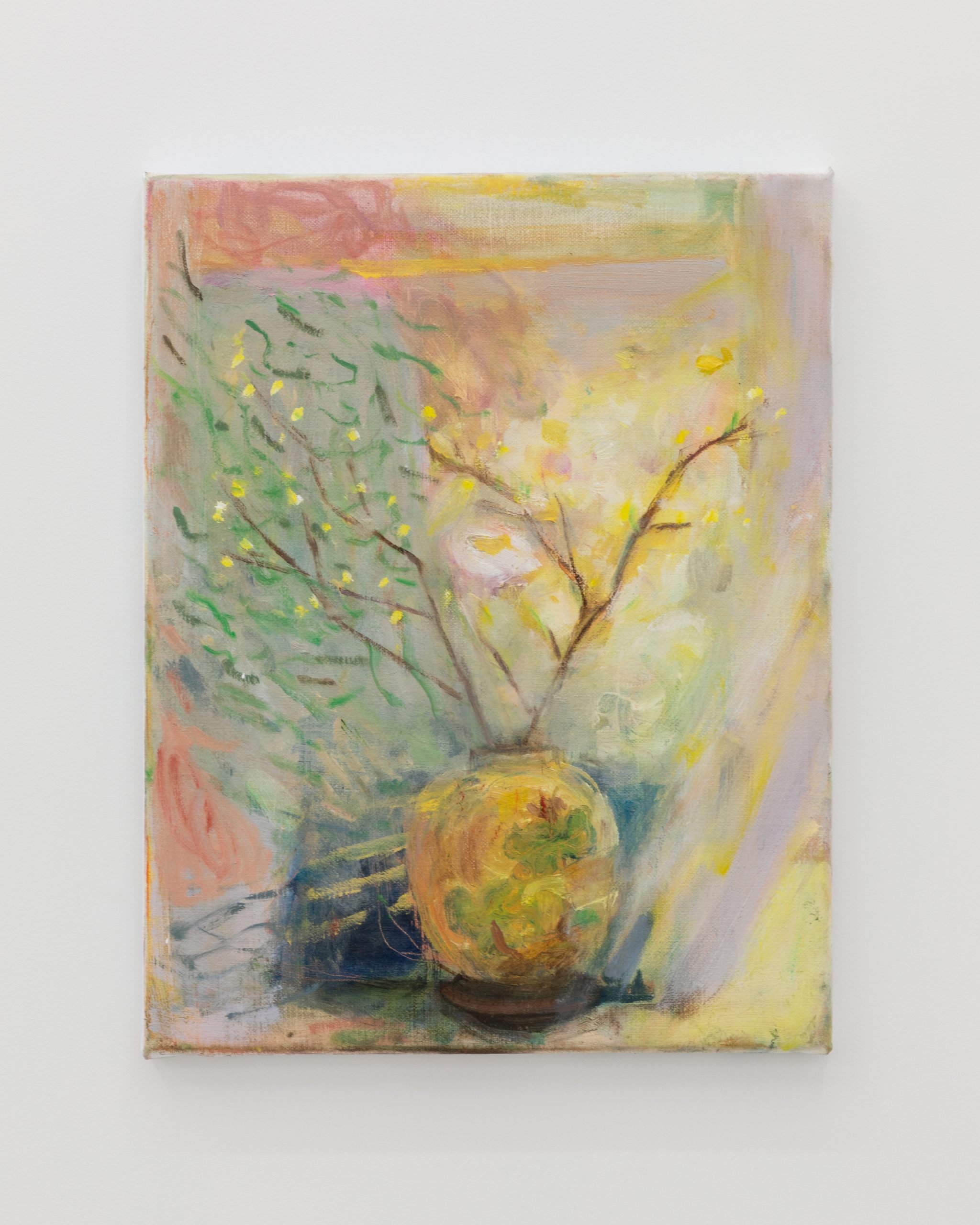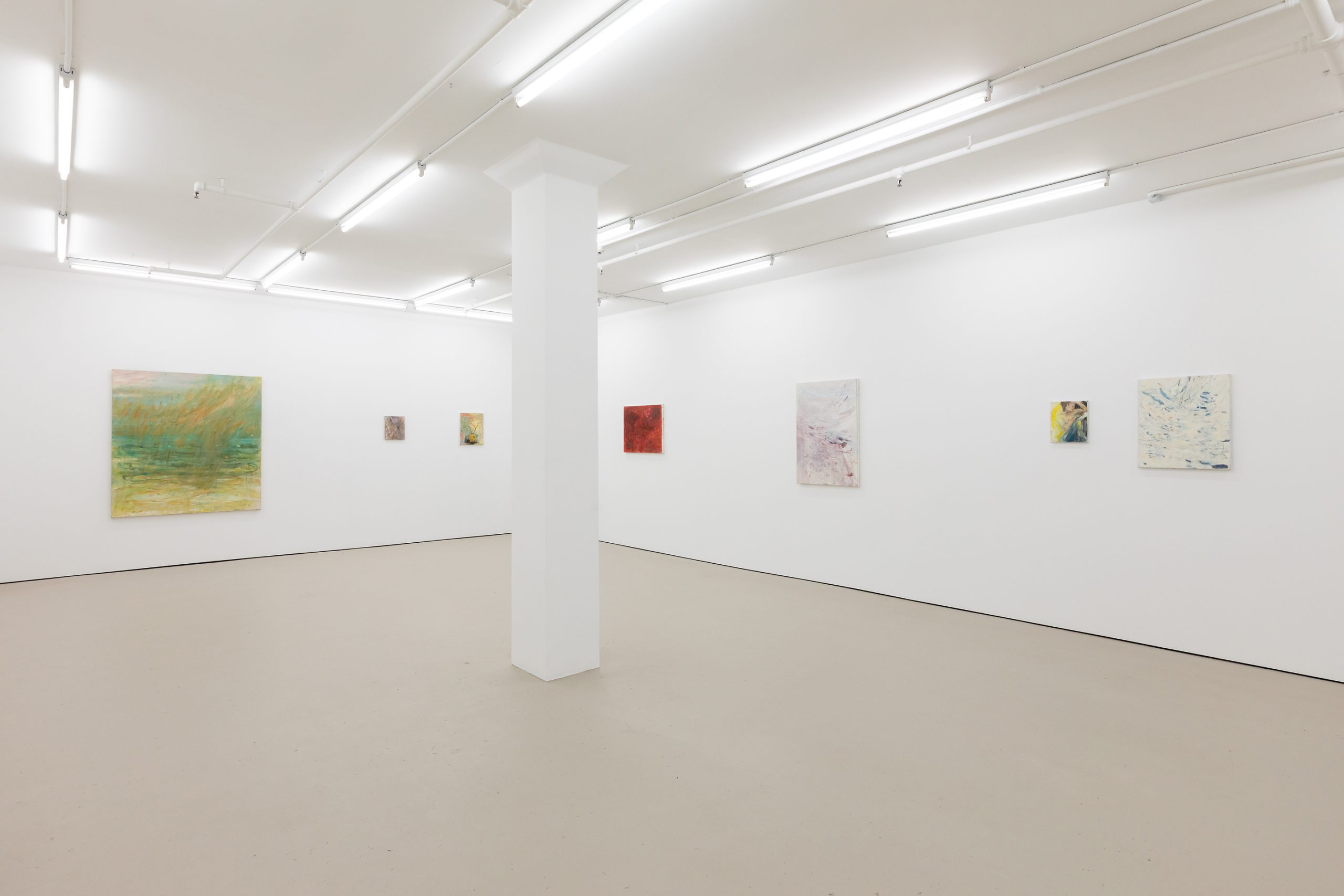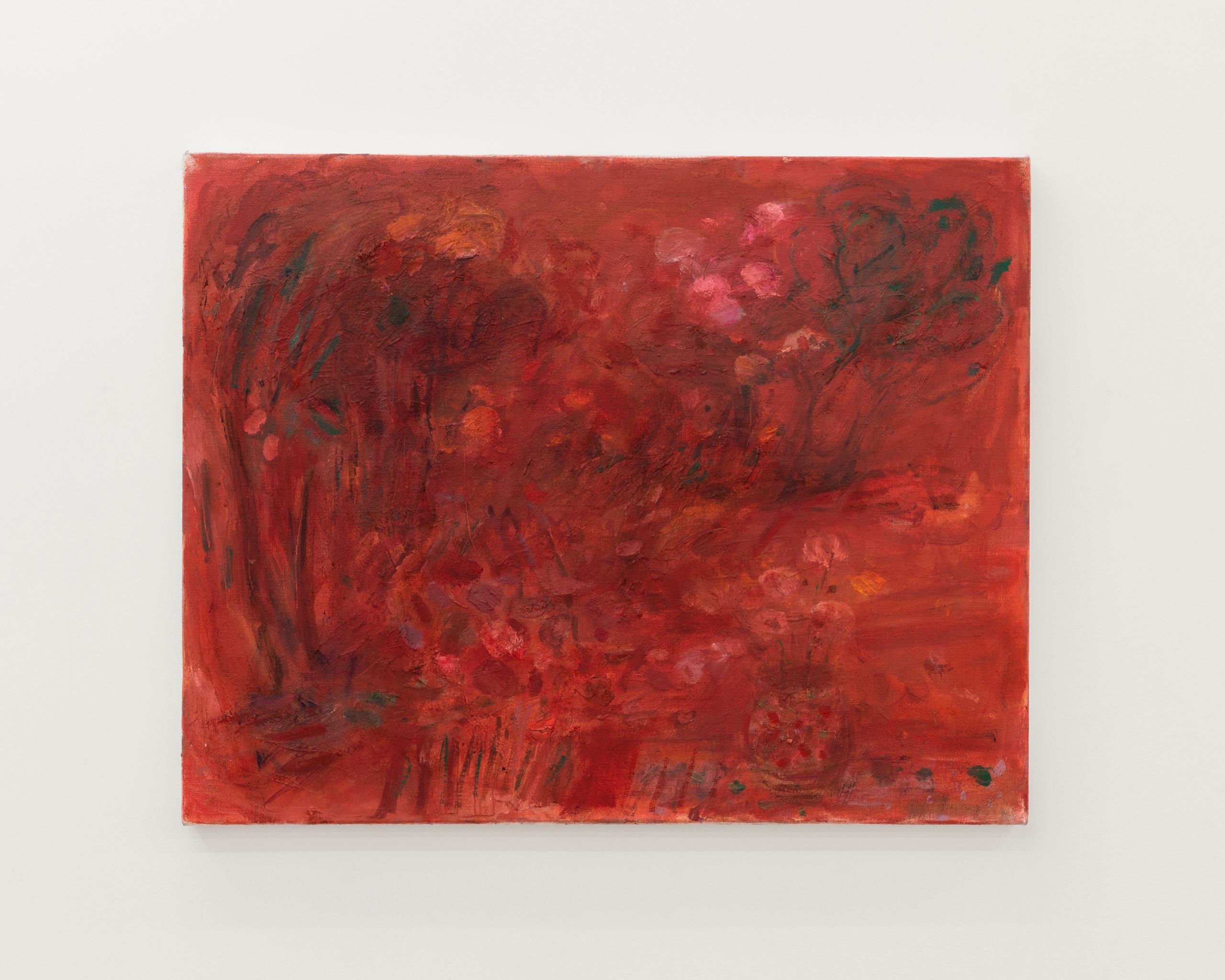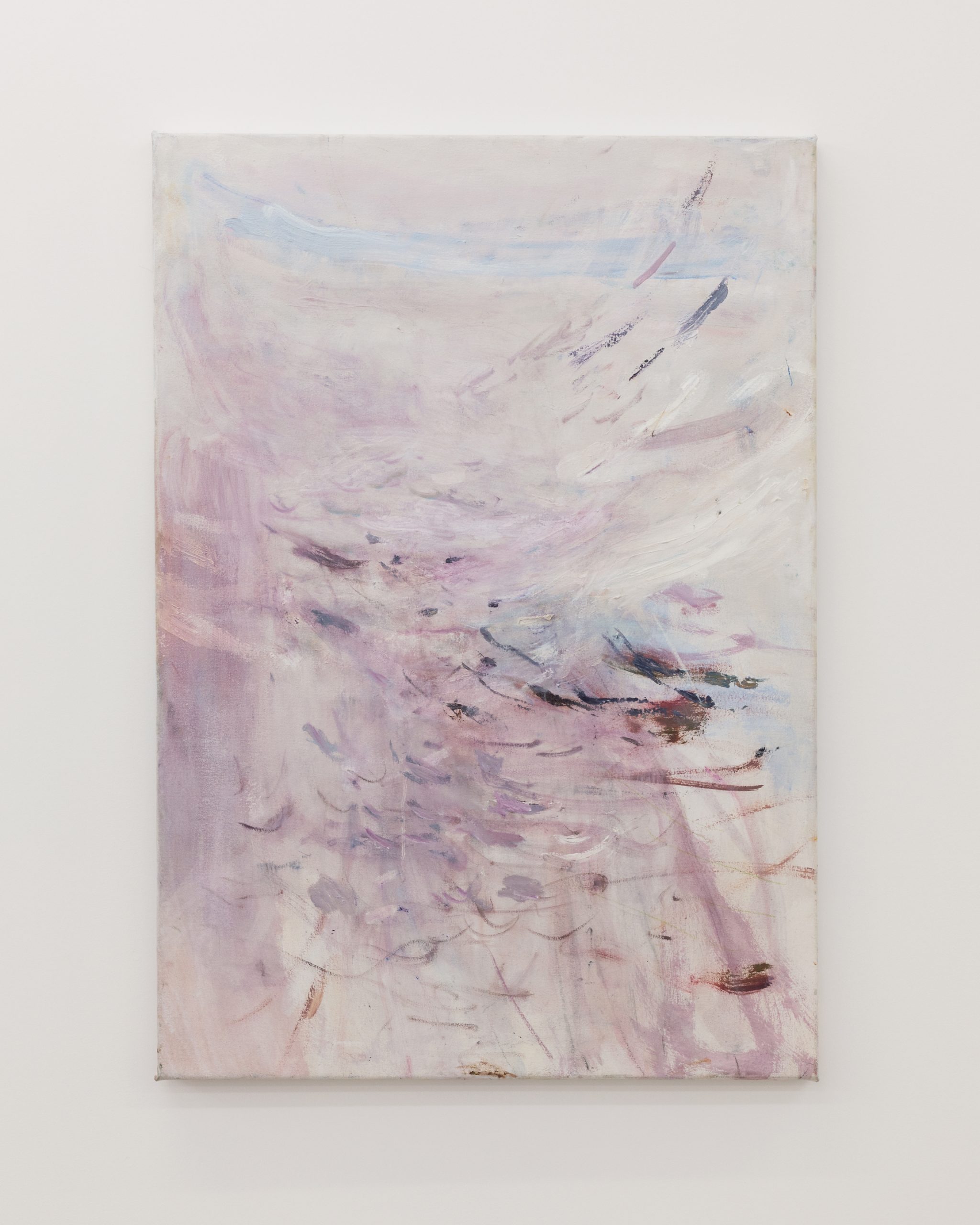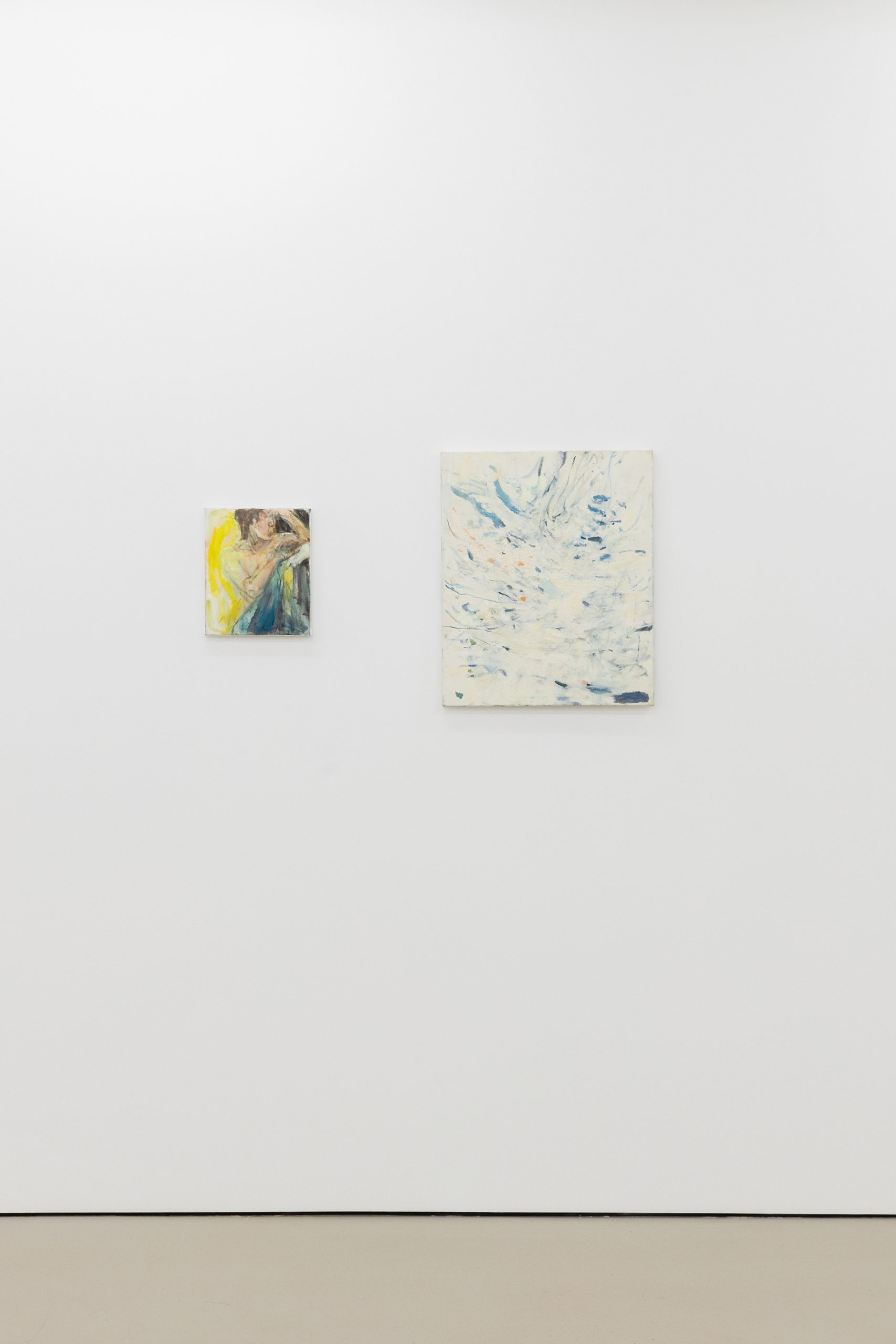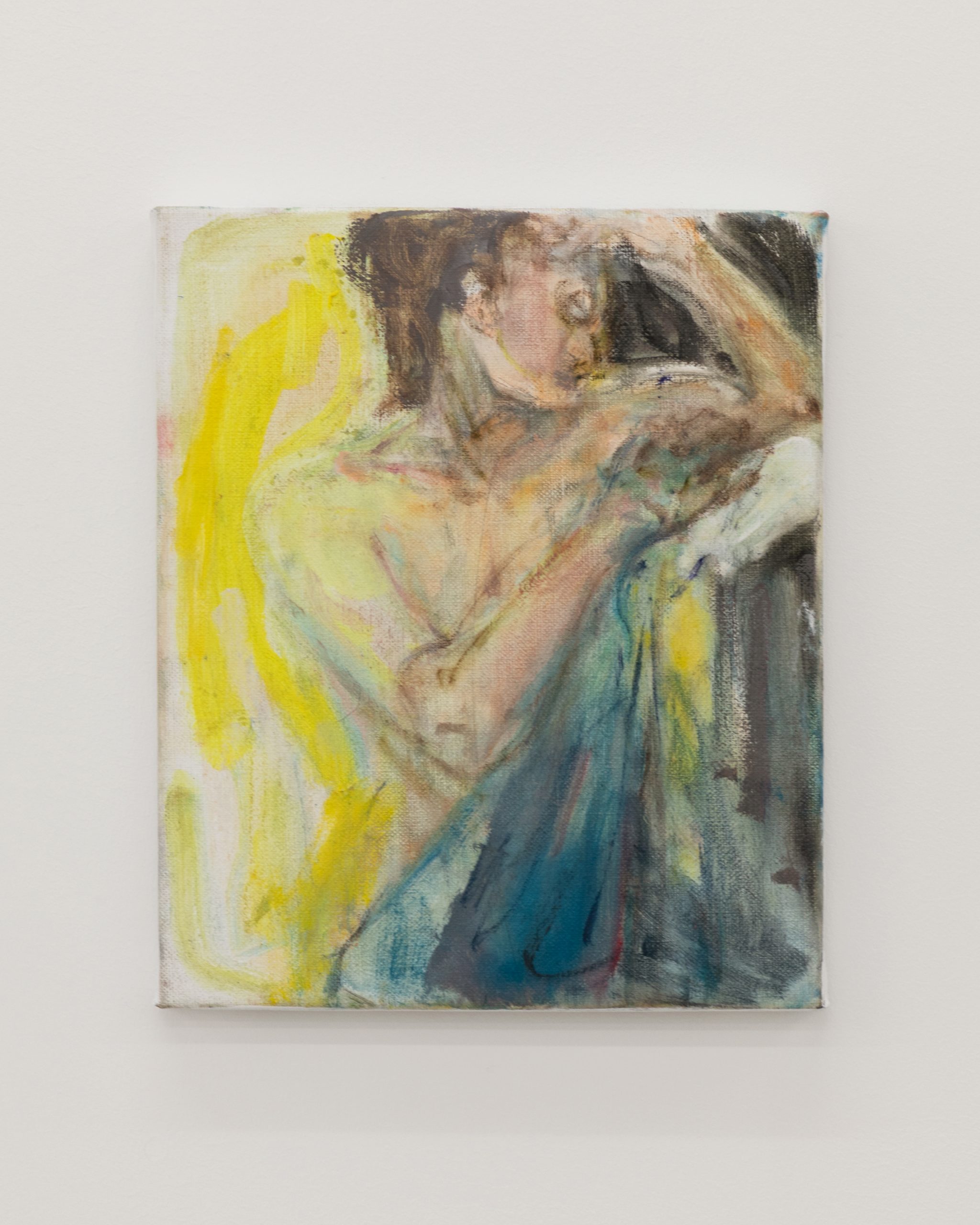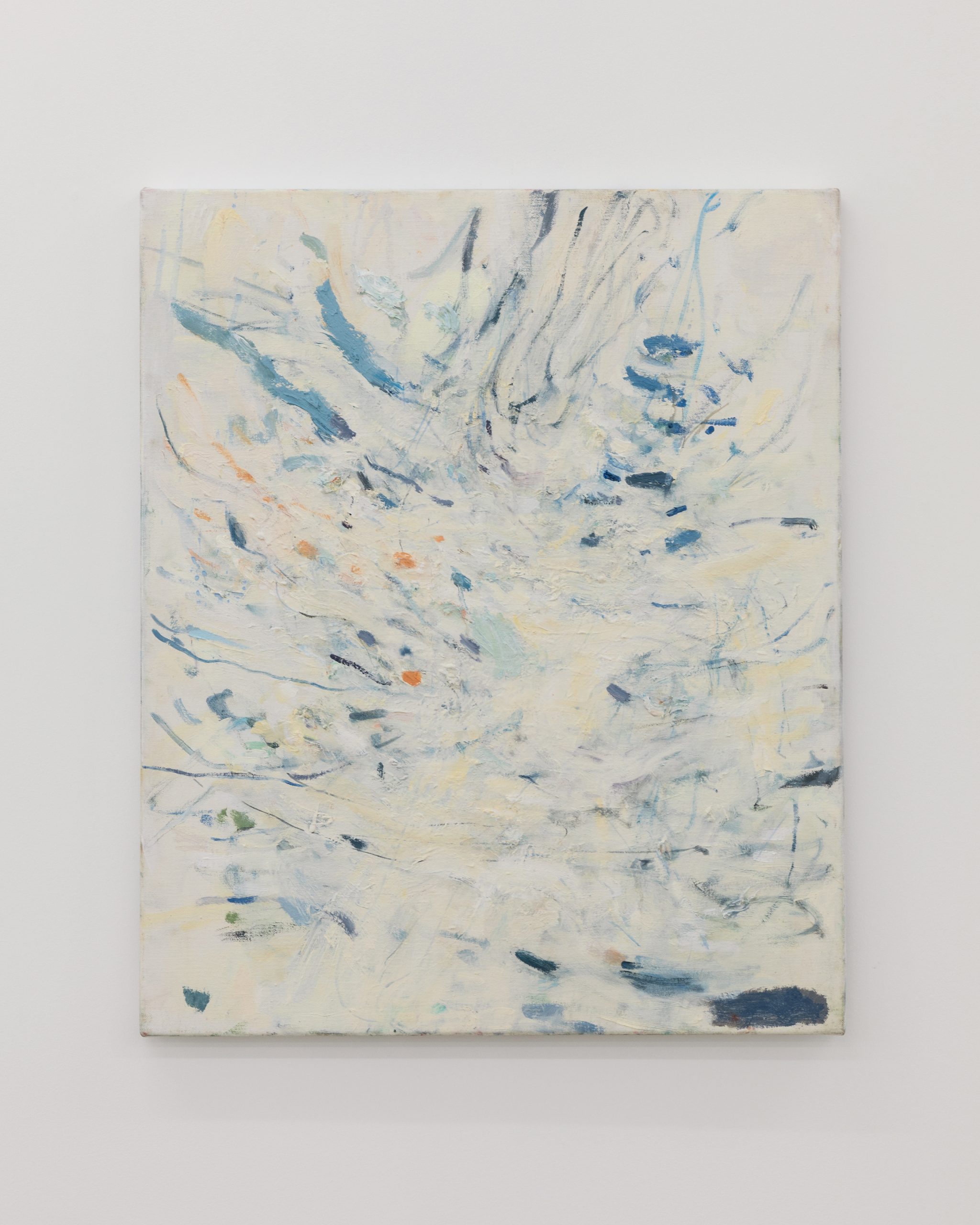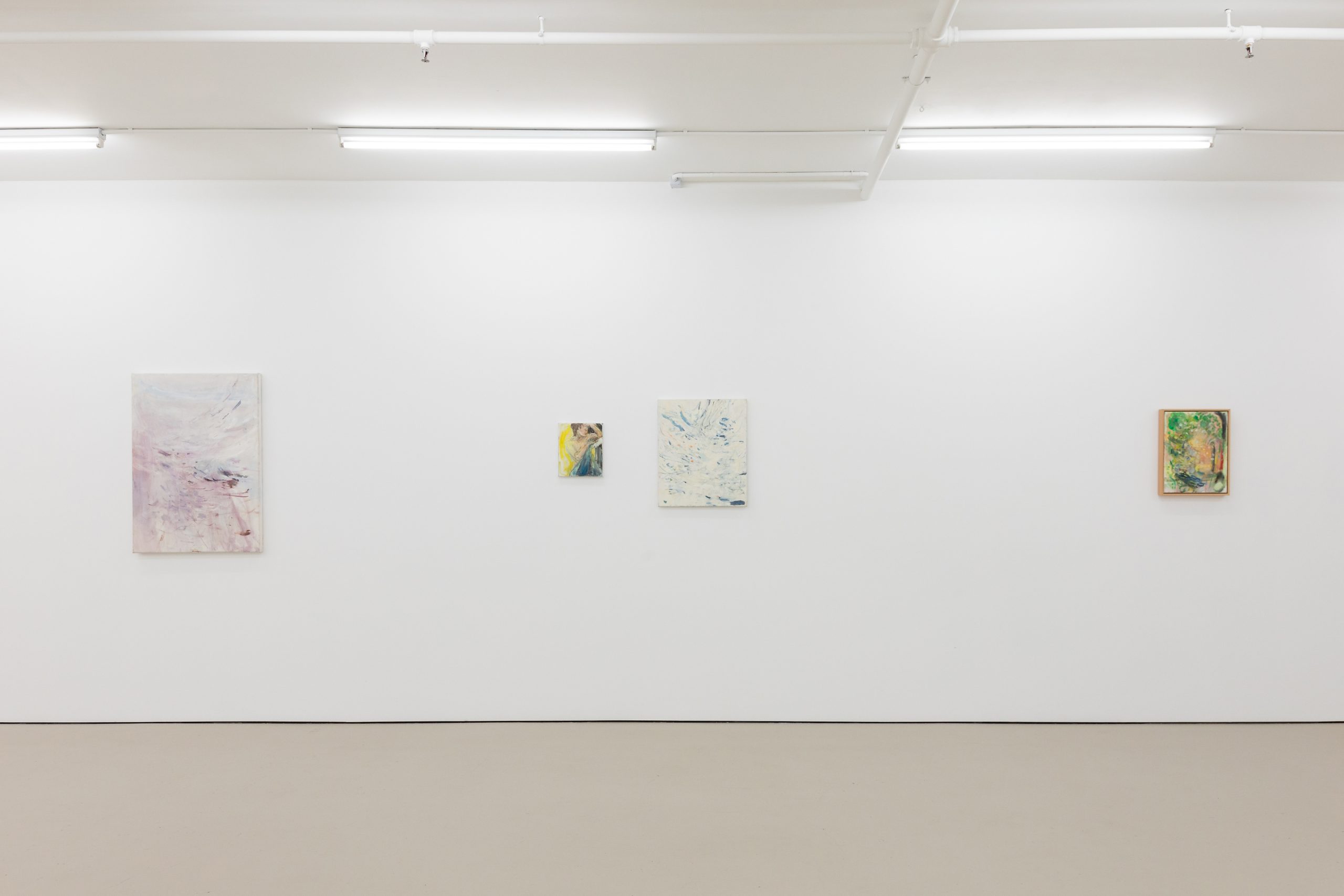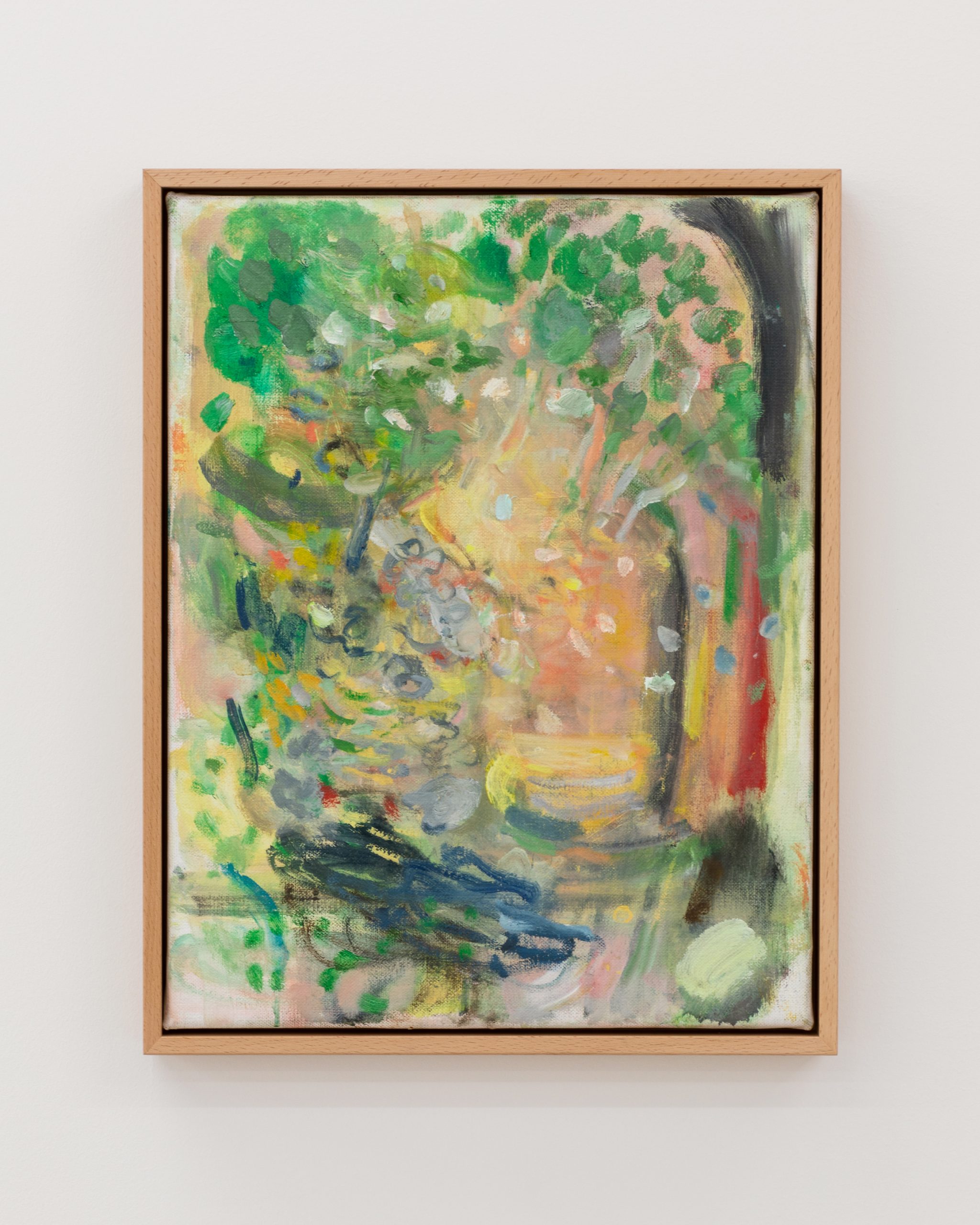 Knowing things requires one first of all to place oneself between them. Not only in front in order to see them, but in the midst of their mixture, on the paths that unite them. *

Mossman is pleased to present Sum of sound waves, the gallery's first solo exhibition of paintings by Séraphine Pick.

In this new body of work, paintings shift restlessly in form between a painterly spectrum of dilation and contraction. Within the mode of dilation, wide watery brush strokes stretch dynamically across the surface, charged with emotive uncertainty.  Within the mode of contraction, highly controlled dense mark making yields tightly orchestrated still life scenes that resonate a quivering light on the surface of ordinary things. There is a charged atmosphere across the works.

In Sum of sound waves Pick's typical pictorial scaffolds appear to be dismantled or reconfigured. The paintings suggest a process of disentanglement, there is a sense of loosening or undoing with every brushstroke. Swathes of thin pastel coloured paint sweep across the surface, congealing gently with a lightness upon the surface of the canvas. There are few fixed images in this body of work, and in their place muted forms (vaguely figures) emerge that are an impression of something intangible, a manifestation of uncertainty through languid abstraction.

Conversely the artist presents a suite of still life paintings within the exhibition. In these paintings invariably prosaic domestic table scenes are precisely rendered, but only through the qualities of an ephemeral light play. While they appear crisp and clear on first glance, the images are in a state of dissolve. Read in relation to each other these more figurative works feel equality as intuitive in their approach to form as their more abstract counterparts. Some are rendered in bright, attentive lines, others are moody, muddy, more lyrical in tone and colour, yet the share a sublime atmosphere.

Sum of sound waves responds to the dynamic impact of outside forces through the artists' entirely subjective, very physical, tactile, and highly intuitive translation. These paintings attempt to capture the changeable nature of thought as the artist wrestles with form through feeling. As Allan Smith has written of Pick's work, "Paint is often like a paste or poultice that obscures and heals; a smeared substance that is both ornament and ointment."* Here, her peculiar way of perceiving the world around, and the flux of the time, is mapped with a palpable immediacy.

Séraphine Pick (1964, NZ) lives and works in Wellington. She received a Bachelor of Fine Arts from the University of Canterbury in 1988, and a Diploma of Teaching from Christchurch College of Education in 1991.

Pick's work has been the subject of two major survey exhibitions: White Noise at The Dowse Art Museum (2015) and Tell Me More at Christchurch Art Gallery Te Puna o Waiwhetu (2009).

Pick was a recipient of the Olivia Spencer-Bower Foundation Art Award (1994); Rita Angus Cottage Residency, Wellington (1995); and Frances Hodgkins Fellowship at the University of Otago, Dunedin (1999).

* Michel Serres, The Five Sense, A Philosophy of Mingled Bodies, Translated by Margaret Shankey and Peter Cowley. Bloomsbury Academic Press, 2016. Pg. 80.

* Allan Smith, 'Guten Morgen/Gute Nacht', Séraphine Pick,  Christchurch Art Gallery exhibition catalogue, 2009. Pg. 55.